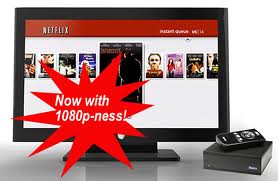 Streaming Video Time Warner CEO Jeff Bewkes thinks Netflix is not charging  its subscribers enough to stream movies and TV shows. And he's worried about what it could mean for the studios.
Speaking at a UBS media conference last week, Bewkes said $7.99 a month for unlimited streaming is not enough for Netflix to fund the acquisition of Time Warner content at the rates Time Warner believes it deserves.
Though Netflix is offering $50,000-$100,000 to stream current television shows, Mr Bewkes said, traditional channels still pay "millions of dollars" per episode, according to a report in the Financial Times. To get access to the same content, Bewkes said, Netflix will have to pay the same as traditional channels.
Other network executives did not go as far as Bewkes, but wariness of Netflix's pricing was widespread.
"I know certain CEOs think of Netflix as the antichrist, and others embrace it as a second coming," CBS chief executive Les Moonves said, according to FT. As for CBS, the network is "somewhere in the middle," Moonves said, holding back on making digital deals until a clearer picture has emerged.
The networks and studios have good reason to be concerned. According to a fascinating report circulated to clients earlier this month by Needham media analyst Laura Martin, Netflix's pricing is having a profound effect on consumers' perceptions of the value of content services — and not in a way likely to ease Bewkes' concerns.
Needham conducted in-depth interviews with consumers, ages 17-65, about illegal viewing of TV and movies online. The goal of the survey was to determine whether and how much consumers who download illegally would be willing to pay to access the same content legally if it were available when and how they preferred to view it.
One of the survey's most startling findings was the huge variation in price sensitivity among different groups of consumers and the importance of Netflix and Hulu as benchmarks. Among consumers that subscribe to Netflix, the prices they said they were willing to pay for legal online access clustered in the $8-$10 per month range. Those without a Netflix subscription, relying presumably on their current cable bundle as a benchmark, cited prices closer to $70 a month.
Some sample verbatim quotes from the survey, from both Netflix subscribers and non-subscribers:
1. "Honestly, if I can watch them on Hulu for free, I don't know if I would bother with a site that I'd have to pay for. Hulu's commercials air less than on regular cable TV and they don't drag on like some sites, so I feel like it's a good compromise to get to watch TV online. As for movies, if I were to get access to a large amount of movies online for a set price per month, I'd say $10-15." [Investment Implication: Price points for consumers of TV are lower than films, owing to availability on Hulu.]

2. A) "I wouldn't pay for any site. I can find 95% of what I want legally, and when I can't, I can usually find it after waiting a bit longer." And B) "I'm not sure I would. Netflix offers so much and I also have Tivo, so I would want something integrated with one or both of them." And C) "On par with netflix if the movies were current." [Investment Implication: Cheap access (Hulu, Netflix, TiVo) undermines pricing power for a legal online video site that aggregates content.]

3. A) "$30 a month for basic cable, maybe $20 on top of that if you could deliver some premium channels and reliable HD, another $20 on top of that for a commercial free service, and possibly another $20 on top of that if you could get live local sports." And B) "For unlimited cable viewing (including ESPN, TNT, etc. but not HBO, Showtime, etc.) probably $40.00 per month." [Investment Implication: When folks use the cable bundle as their benchmark, price per month tolerance is much higher for a legal online video service.]
The bottom line, according to Martin, "Most people say they are willing to pay for a legal streaming site. The price they are willing to pay depends, in part, on whether their benchmark is their cable bundle price ($60-70 per month) or Netflix/Hulu ($8-10 per month)."
Netflix is not only changing consumer behavior. It is changing, radically and fundamentally, the perceived value of content services. For those with a subscription, on-demand access to movie and TV content already is a flat-price, all-you-can-eat proposition, and that flat price is in the neighborhood of the cost of two pay-per-view movies per month. That's not a lot of money to spread around among all those who believe they deserve a piece of it.
Further reading:
Time Warner Views Netflix as a Fading Star
Is Netflix Repricing TV to What the Market Will Bear?
Is Netflix Still a Compelling Investment? You Bet
TV Content Creators Gain Upper Hand on Distributors