Online Video Could the short-circuited Hulu IPO be back on? That's one plausible outcome of the new long-term licensing deals the online video joint venture has apparently reached with its network owners.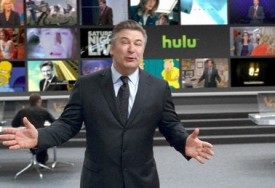 According to a statement sent to the Wall Street Journal by Hulu CEO Jason Kilar, "News Corp [Fox], Disney [ABC], Providence and the Hulu team have been engaged in productive discussions to extend our existing content agreements a number of years. Keep in mind that our existing Hulu.com content agreements already extend for several more years; these discussions would extend the term further and also extend our separate Hulu Plus content agreements."
NBC is also an equity partner in Hulu but gave up its seat on the board as a condition of the Comcast deal. It was unclear from the initial reports whether NBC content will also be covered by the new deals.
As I've noted before, the networks' refusal to extend Hulu's licensing deals was the biggest impediment to any spin-off or IPO. Without the certainty of long-term access to the content that generates most of its viewership, investors would rightly have been wary of putting money into the company.
Yet without some kind of spin-off, without access to the financial resources needed to acquire the additional content Hulu will have to have to compete against the likes of Netflix and Amazon, it was hard to see much of a future for the company. Perhaps its network owners have at last come to recognize that logic.
If anything, the need for an IPO — or at least some sort of major infusion of capital into the company — is even more acute now than it was last year when the IPO buzz first started. As Ryan Lawler at NewTeeVee notes Hulu's  new long-term licensing deals with the networks are likely to be non-exclusive. That means Hulu is going to have to look elsewhere for exclusive content to differentiate itself from other online video distributors.
Thanks to Netflix, prices for that content are rising sharply, which is raising the table stakes for everyone else.
The online video business is rapidly becoming a game reserved for those with deep pockets. Hulu will need some of its own if it wants to play.