Las Vegas — The first annual International CES opens here this week and is expected to attract somewhere north of 140,000 gadget makers, press, politicos, and buyers and sellers of stripes, to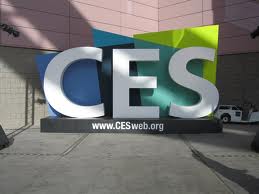 say nothing of your humble correspondent. Normally this time of year, those same folks would be attending the Consumer Electronics Show here. But the organization that puts on the show, the Consumer Electronics Association, has decided to drop the reference to "consumer electronics" in the name of its signature confab. From now on, the "CES" in International CES won't actually stand for anything. It's just the group of three letters people have been using as a handy abbreviation for the Consumer Electronics Show since it stopped being the Radio Manufacturers Show sometime in the 1960s.
The "rebranding," as the marketing folks say, comes as the show is in fact experiencing something of an identity crisis, underscored last month by word that Microsoft would no longer send its CEO to keynote the confab after this year and would significantly scale back its participation in the show. To longtime show-goers, Microsoft's decision to drop out is no great loss. Neither Steve Ballmer, nor Bill Gates before him, had said anything worth hearing at Microsoft's traditional night-before keynote in years. And much of what they did talk about often turned out to be vaporware (Spot watch, anyone?).
Still, the pullout brought a rash of negative stories in the press about the show, most of which also pointed out the number of other larger technology companies, notably Apple and Amazon, that also eschew CES in favor of their own or other events when unveiling important new gadgets. By all accounts, CES, whatever you want to call it, is losing its mojo.
While it's true that fewer companies hold their big announcement for CES anymore, that's largely a function of the relentless new technology news cycle. Technology, for whatever reason, attracts hordes of bloggers and scribblers with nothing better to do than scour the tea leaves of Taiwanese parts manufacturers to try to divine when and from where the next tablet based on the Ice Cream Sandwich or Gingerbread build of Android is coming and then trumpet it to the world. There's nothing CEA can do about that so it probably shouldn't waste time worrying about it. Moreover, trade shows serve many functions beyond being a forum for new product announcements, all of which will go on with or without Microsoft.
If there's a danger to CES it lies not in how many product announcements it hosts but in the tectonic shifts underway in electronics retailing. Vendors still write orders from retailers at CES, but that sort of B2B commerce is no longer restricted to trade shows. It happens year-round. Brick and mortar retailers, meanwhile, the foot soldiers of trade fairs since Medieval merchants and producers began gathering to do business regularly in Frankfurt and other market towns, continue to lose market share to online sellers — particularly in electronics — who have never embraced the Medieval tradition.
If CES fades away it will be from lack of buyers, not from lack of product announcements.