Copyright Opponents of the Stop Online Piracy Act over at Reddit, the crowd-sourced news aggregator, are trumpeting their role in getting the high-profile Congressman and conservative hero Rep. Paul Ryan (R-WI) to, apparently, flip-flop on his support for the bill. In a statement issued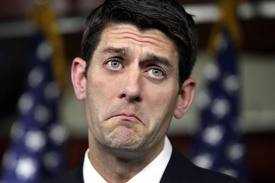 Monday, Ryan said that, "While H.R. 3261, the Stop Online Piracy Act, attempts to address a legitimate problem, I believe it creates the precedent and possibility for undue regulation, censorship and legal abuse." As a result, he added, "I do not support H.R. 3261 in its current form and will oppose the legislation should it come before the full House."
Ryan had been targeted by activists at Reddit largely because of his high profile. They launched "Operation Pull Ryan" last month and endorsed his Democratic challenger, Rob Zerban, in an effort to deny Ryan reelection in 2012 over his "support" for SOPA. Zerban, in fact, was quick to praise Reddit in a post on the site Monday calling Ryan's seeming change of heart, "an extraordinary victory" that will "send shock waves…throughout the establishment in Washington today."
As I argued in a post here last week, galvanizing opposition to SOPA among interest groups is one thing, but it's not the same thing as changing votes on Capitol Hill. So on that score, Ryan's announcement today was a major victory.
Yet there's probably less to Ryan's apparent flip-flop than meets the eye. For starters, his "support" for SOPA was never exactly ironclad. Insofar as he was ever a "yay" vote on SOPA, he was following the lead of the Republican chairman of the Judiciary Committee, Rep. Lamar Smith (TX) and the GOP leadership in the House, which has generally backed Smith on the bill. In itself, then, Ryan's support for SOPA was no great surprise and probably quite a bit less than a matter of principle. Moreover. his new position opposing SOPA "in its current form," is not-so firm as to preclude another change of heart should the bill be changed from its current form even slightly.
Still, it's not nothing. Quite apart from SOPA, Ryan is facing an unexpectedly tough reelection bid in 2012. His southeastern Wisconsin district went for Barack Obama in 2008 and has elected Democrats in the past. GOP-friendly redistricting has shored-up Ryan's position somewhat, but his favorability ratings have fallen lately from their previous levels, largely due to his controversial proposals for overhauling Social Security, Medicare and Medicaid. His opponent, meanwhile, has proved to be an energetic and effective campaigner.
Given the other issues at stake, SOPA is unlikely to play a decisive role in the outcome of the campaign. Yet, facing a difficult reelection, Ryan put his finger in the wind and it came back "no" on SOPA. That's how change happens in politics.