Net Neutrality Here's an interesting one: Comcast is getting ready to roll out its Xfinity On Demand app for the Xbox 360, giving Xfinity TV subscribers who also have an Xbox Live Gold subscription access to Comcast's on-demand library of content through their Xbox console and through the Kinect interface if they also have the gesture-control add-on (h/t Ars Technica).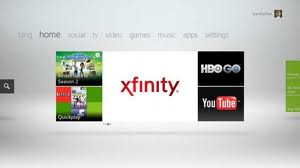 That content includes thousands of movies and tens of thousands of TV titles that Comcast currently makes available to subscribers on-demand across a wide range of platforms. Since the Xfinity for Xbox service requires users to have at least one TV in the house connected to a Comcast set-top box, the new Xbox app presumably will also include access to the new Netflix-like Xfinity Streamix subscription service Comcast recently introduced that lets Comcast Digital Video customers stream thousands of additional movies and TV shows on-demand through their TV set-top box.
Best of all, according to Comcast's FAQ page on the new Xbox app, Xfinity content streamed through Xbox Live will not count toward subscriber's 250 GB per month data cap, because the content "is being delivered over our private IP network and not the public Internet."
As the Ars piece points out, that could give the Comcast service a big advantage over other video streaming apps, like Netflix and Hulu, whose bits do count against Comcast Internet subscribers' data caps. Under the terms imposed by the FCC and Justice Department on  Comcast's merger with NBC Universal, however, Comcast is not supposed to disfavor third-party online video distributors' services on its last-mile network, or to favor its own content services.
So here's the question: Does restricting its Xbox Live content to its "private IP network," rather than the public Internet, mean the new service is not subject to the non-discrimination requirement under which Comcast is supposed to operate? And is that why Comcast is doing it that way?
That's not meant as an accusation. I honestly don't know but am curious.