LAS VEGAS–Last week's National Association of Broadcasters convention here saw multiscreen, over-the-top broadcasting move, physically and figuratively, from a back corner of the Las Vegas Convention Center to front-and-center of the discussion.
"Broadcasting obviously does not exist in isolation, but as a vital piece of the dynamic and ever-changing media and entertainment landscape," NAB president Gordon Smith said in his keynote address. "As we get closer to realization of the next generation of television broadcasting, we are beginn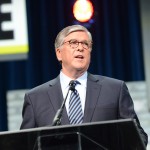 ing to envision the new business opportunities it could enable. I believe next gen may be the key to building TV's future."
Evidence of that future was everywhere at the show, from cloud-based IP workflows that support both over-the-air and over-the-top delivery to panels on programmatic ad strategies and multi-platform ad insertion to the dedicated pavilion for "connected media." But broadcasting's over-the-top future involves more than new workflows and devices. It also means new viewing behaviors, new monetization strategies and new financial models.
Here's a rundown of the top themes and trends in live, linear and over-the-top video Concurrent Media spotted at the show, along with profiles of some of the leading trendsetters:
Advanced Analytics
While traditional broadcasters and advertisers wait impatiently for Nielsen (or someone else) to reduce today's fragmented, multiscreen  viewing landscape to a single standard metric to replace the old gross ratings point, the NAB Show featured several startups and companies from the OTT world who are looking to leverage the richness of the data streams generated by connected devices and platforms to pioneer new models for analyzing and targeting viewing audiences.

Some of the new analytics players are well-established in the OTT world, such as Ooyala, which unveiled its Ooyala IQ video anlaytics platform on the eve of the show, and Imagine Communications, which announced enhancements to its Landmark Analytics platform, or have roots in the traditional TV industry, such as Extend.tv, founded by former Sky TV executive Mark Goldman. But others trace their origins to the world of academic big data, such as ContentWise, whose Knowledge Factory analytics engine evolved from work originally done by data scientists at the University of Milan, and Psychability, a startup founded by data scientists from Harvard Business School and NYU's Stern School of Business.
Common among the new breed of analytics providers is the use of data-based statistical modeling of viewer behavior and likely audience makeup to offer predictive insights into how, when and where to best target a particular audience segment. Though common in many areas of data science, such statistical modeling is something new under the sun for the TV industry, which has long relied on direct, content-level measurement of viewing, however imperfect, as its primary currency.
Whether the TV and advertising industries are ready to fully embrace such Big Data tools over direct measurement remains an open question. Many in the business are anxiously waiting on Nielsen and Adobe to launch their promised cross-platform measurement system, Nielsen's Digital Content Ratings, Powered by Adobe, which is slated for beta release later this year. But time and viewing trends favor the modelers: As viewing options and platforms proliferate, direct measurement of all relevant viewing will only get harder. At the same time, more platforms means more data to feed the modelers' algorithms, improving the reliability of their predictions.
 Concurrent Media Trendsetter: Psychability 
While most new analytics providers have focused on targeting audiences on digital platforms, Boston and New York-based startup Psychability has found early success by using data from digital platforms to drive ad placement on traditional broadcast and cable channels.
Founded by Pankaj Shroff and Aseem Bakshi of Harvard Business School and NYU's Stern School of Business, respectively, Psychability draws on data from set-top boxes, both traditional and digital, smart TVs, VOD servers, second-screen and TV Everywhere apps, social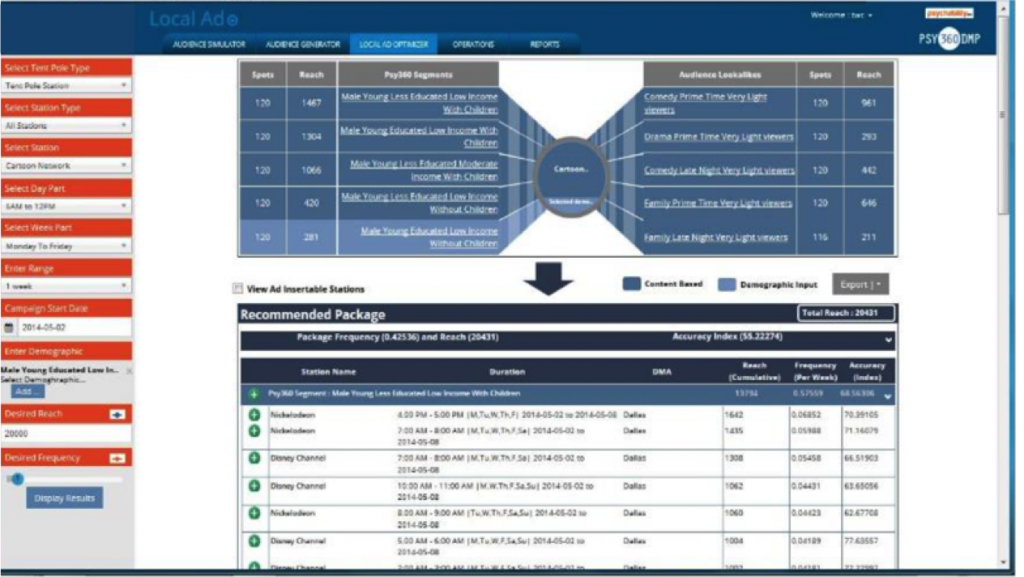 media platforms, metadata providers and other sources to construct audience segmentation models that can then be mapped to particular programs in particular contexts. Audiences can then be "packaged" for ad buyers across multiple programs based on the advertiser's targeting criteria.
"We like to think of ourselves as a recommendation engine for media buyers and sellers," Shroff told CM.
Early customers include cable operators and broadcast station owners looking to maximize their local ad inventory by uncovering incremental opportunities for national advertisers to reach their target audiences beyond their national ad buys.
"Thirty-five percent of local inventory goes unsold today but a lot of that could be used to extend the reach of national advertising" and create incremental revenue for broadcasters and service providers, Shroff said.
While currently finding traction on traditional TV platforms, Psychability's models can also match audiences across digital viewing platforms and across different media verticals, including non-video categories such as newspaper and magazine sites. Shroff also sees programmers looking to drive tune-in and data providers looking to monetize their data sets as prime customers for Psychability.
"We can plug almost any data set into our models and package it for data buyers, like programmatic ad platforms," Shroff said.
The startup is currently self-funded but Shroff and Bakshi have begun to have discussions with potential investors, both financial and strategic.
Scalability
Half an hour before the season five premiere episode of Game of Thrones was scheduled to debut on HBO last week, Major League Baseball Advanced Media CEO Bob Bowman sat on a stage at NAB and placed a cell phone on the dais next to him.
"If this thing rings while I'm up here you'll know something has gone wrong," Bowman said.
The line got a laugh but Bowman had reason to be nervous. MLBAM had signed on to handle the streaming backend for HBO's new standalone streaming app, HBO Now, which had gone live (initially only on Apple devices) only a week earlier, just in time for the much-hyped season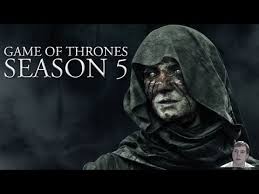 premier of HBO's most popular show.  Last year, during the season four premier of GoT, HBO's authenticated streaming app, HBO Go, which runs on HBO's own, internally built streaming platform, experienced significant problems handling the load. For the launch of HBO Now, the network chose to outsource those duties to MLBAM, widely acknowledged as the industry's leading platform for live, linear streaming, and the premier of GoT would be the first major test of whether MLBAM was up to the task.
As it turned out, the timing worked to MLBAM's advantage. Only a week after going live, HBO Now's subscriber rolls were still small so the traffic load for the GoT premier was still light. But as linear streaming numbers for big events begin to approach broadcast levels, the scalability of OTT infrastructure is becoming a major issue for programmers and advertisers, and online video providers and other streaming services vendors are starting to respond.
The issue isn't simply a question of content delivery at scale, although it's certainly that. It's also a question of scaling the monetization infrastructure. For ad-supported content, that means being able to deliver and insert ads into live and linear streams as seamlessly as on traditional TV platforms. NAB brought several announcements by streaming platform providers of moves to up their game on ad-insertion, such as Verizon Digital Media Services' acquisition of ad-insertion and linear program replacement tool Translate from Disney/ABC Television.
Concurrent Media Trendsetters: Adobe, Akamai
Adobe's Primetime suite of streaming services and Akamai's content delivery network are each widely used by major content owners and distributors to stream their video. At NAB the two announced a new partnership to integrate components of Adobe Primetime directly with Akamai's infrastructure to improve the reach and scale of online advertising.
"Our customers basically told us to integrate with Akamai," Adobe Primetime director of marketing and video advertising Campbell Foster told CM. "Most of them already use Akamai for CDN and they want to make sure they have the same kind of scalability on ad delivery and insertion as they have content delivery."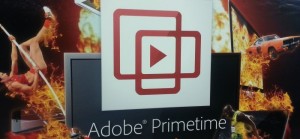 Under the arrangement, Akamai will integrate the ad insertion component of Adobe Primetime into its Media Delivery of Adaptive Bitrate Streaming platform to create a new server-side ad insertion solution called Ad Scaler. According to the announcement, "server-side ad insertion, in which advertisements are stitched into content at the network level, is intended to offer numerous benefits to advertisers, content providers and consumers, including:
Monetization of TV online with specific opportunities across devices and platforms;
Increased reliability and limitless scale for linear, broadcast-size audiences;
Increased device-reach with faster time to market reaching more audiences than ever;
High-quality viewing experiences that audiences have come to expect by delivering seamlessly stitched dynamic advertising at the same bitrate as the content, with fast start-up times and no buffering;
Greater resiliency to ad blocking, ensuring every dollar advertisers spend reaches their target market;
Ad Scaler is currently getting shakedown cruises from Turner and Red Bull Media.
In addition to the Akamai integration, Adobe has also rolled out a new code base for its TV SDK and has rebuilt all its player clients from scratch to be more robust.
"We have to build for broadcast scale now," Foster said.
Capacity
Closely related to the question of scalability is the issue of network capacity. As more live and linear television goes over-the-top and mobile the ability of networks to carry the increased loads will be critical to content monetization. The capacity question isn't simply a matter of last-mile bandwidth; it also concerns middle-mile transit costs and the effects of higher, asymmetric traffic loads on interconnection arrangements between networks.
Today, most video is streamed using H.264, the compression format most widely supported by digital devices. Going forward, the industry is counting on rapid adoption of H.265, or HEVC (High Efficiency Video Codec) to cut HD streaming bitrate requirements to roughly half the rate required for H.264, and NAB saw plenty of announcements of HEVC-related products, on both the encoding and decoding side.
Whether even HEVC is enough to head off the looming network streaming apocalypse, however, remains an open question. While HEVC can cut bitrate requirements in half relative to H.264, internet video traffic loads are expected to more than double by 2018. Just how quickly HEVC will be adopted is also unclear. While HEVC can be decoded in software, the computational requirements are high, which for some deployments will require faster CPUs or hardware acceleration. Since new chips can't simply be downloaded, consumers may need to upgrade at least some of their devices to get the full benefit of HEVC.
Like most new encoding formats, moreover, licensing for HEVC is currently a mess, with two contending patent pools and conflicting claims among IP owners. While such IP scrambles usually get sorted out eventually it can take time and result in a steep royalty stack for licensees.
All of which leaves the door ajar for someone to propose an easier, cheaper and better alternative. And NAB was buzzing with chatter and speculation about V-Nove, a London-based startup that announced its next-generation PERSEUS compression format on the eve of the show, with big claims of dramatic bandwidth savings over HEVC.
Concurrent Media Trendsetter: V-Nova
V-Nova claims the PERSEUS can deliver 4K UHD content at the same quality as HEVC at 7 Mbs, less than half the bitrate required by HEVC. More relevant, V-Nova says it can deliver HD quality video at bitrates low enough to go over 3G or even 2G wireless networks, and SD video at 500 Kbs.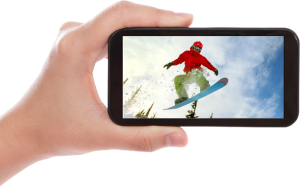 Moreover, V-Nova claims that software decoding of PERSEUS consumes 15 – 35% less processor power than H.264 and dramatically less power than HEVC. If true, it would mean PERSEUS could be handled by most legacy devices with a simple software plug-in.
How does PERSEUS do it? By taking a radically different approach to compression than existing codecs, according to V-Nova CTO and co-founder Guido Meardi, one that relies on analyzing an image hierarchically rather than breaking it into blocks.
"It's based on the same principle as human vision — the way the brain analyzes an image," Meardi explained. "It's  much more efficient, and it results in a better-looking picture."
In its marketing, V-Nova is touting PERSEUS as a tool to make 4K "commercially viable at scale." But if V-Nova's claims for the format are borne out its commercial implications are likely to be far greater, at least in the near term, in the realm of ordinary HD video, which is likely to make up the vast bulk of OTT video for many years yet and will continue to put most of the strain on networks. The bandwidth and computational savings from PERSEUS over even the current H.264 standard, if widely adopted, could impact everything from network operators' capital investment requirements to the size of the addressable OTT audience for programmers and advertisers.
Unlike HEVC and H.264, which were developed under the auspices of the Moving Pictures Export Group (MPEG), PERSEUS was developed internally at V-Nova and has not been submitted to any standards body, which could leave some device makers and content creators leery of adopting the format. But V-Nova has enlisted a number of major telecom, broadcast and IT companies as customers and partners, including Intel, Sky, Hitachi, the European Broadcast Union, Nvidia, Broadcom and VisualOn.
The closely controlled development process also means V-Nova is the sole patent holder for PERSEUS, which greatly simplifies licensing and could result in significant cost savings for device makers and content owners compared with multi-stakeholder formats.