Verizon is the largest wireless service provider in the U.S. with over 108 million retail connections as of the first quarter of 2015. But as the wireless business matures, providing connectivity is increasingly a zero-sum game among the four national carriers — Verizon, AT&T, T-Mobile and Sprint — leading to price wars in pursuit of marketshare and threatening margins.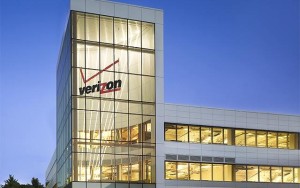 Verizon's efforts to find new ways to monetize its user base, such as through advertising, however, have met with mixed results at best. It's use of undeletable "super cookies" to track its subscribers' web surfing, and the sale of those data to third-party marketers, led to an outcry among consumers and privacy advocates (and scrutiny from the Federal Communications Commission), which forced Verizon to allow users to opt-out of the program.
Now though, with its $4.4 billion acquisition of AOL, announced Tuesday, Verizon is gaining a portfolio of over 100 million device IDs from consumers who have opted-into direct, content-based subscription relationships with AOL's media properties. From a data-collecting perspective (to say nothing of the legal and regulatory implications) that's a much safer starting point than anonymous, surreptitious tracking. But those opt-in content relationships will also provide a foundation for the launch later this year of Verizon's own opt-in over-the-top video service.
Although Verizon has not revealed many details yet about the new service, it is expected to include a mix of short-form, on-demand content optimized for viewing on mobile devices, and live content such as sports and music concerts that leverage LTE Multicast technology. While Verizon clearly hopes the new video service will drive additional subscription fees it is also meant to provide a platform to further monetize Verizon's user base through advertising and pay-per-view programming.
Last month Verizon acquired the digital ad insertion software Translate from Disney/ABC Television Group to support dynamic ad insertion across devices. And in AOL it is acquiring an impressive array of mobile and video ad-tech assets, including Adap.tv, AdLearn and Convertro, which in April AOL bundled into an integrated, programmatic ad platform it calls  AOL One. According to AOL's first-quarter earnings report, revenue from programmatic sales grew 80 percent year-over-year and now represents 45 percent of its global brand advertising revenue.
With the added reach provided by Verizon's wireless and FiOS pay-TV platforms AOL One will have access to more than 1.5 billion connected screens, AOL CEO Tim Armstrong told the website AdExchanger Tuesday, including mobile, desktop and TV.
"It's really one of the moments in time where mobile and video are really going to impact the future of advertising and obviously AOL has been a big investor in mobile and video ad tech," Armstrong said. "It allows us to have a big seat at the big table with mobile and OTT video."
This isn't the first time, of course, that an AOL CEO has touted the synergies to be had from combining distribution, access and content assets under a single roof. The same basic logic drove AOL's $165 billion acquisition of Time Warner in 1999 — now widely viewed as one of the most disastrous corporate mergers in U.S. history.
This time, AOL is a seller instead of a buyer. AOL shareholders are hoping that's not the only thing that's different this time.