With the upcoming launch of YouTube Gaming, YouTube will have dedicated apps for its three most popular categories of videos: music (Music Key), kids (YouTube Kids) and now video games.
While the Google-owned site has long supported discreet "channels," those are largely a convenience for individual video creators as they look to build their own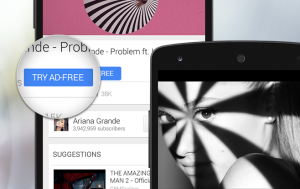 corporate or personal brands. They were not created by YouTube with an eye to sorting the content in its vast online library by category or genre. Nor, by extension, were they created to try to segment YouTube's vast audience by interests, tastes or demographics  the way, say, a category-specific cable TV network like Nickelodeon or CNBC seeks to do.
By creating category-specific apps, however, YouTube is clearly edging toward that model.
The launch of YouTube Gaming, of course, is also Google's response to the rapid growth of Twitch, the live-streaming gaming site it came close to buying last year only to have Amazon snatch it away at the last minute. While Twitch's audience of 100 million active monthly users is a small fraction of YouTube's more than 1 billion, they're a dedicated bunch. The average Twitch user spends 106 minutes a day on the site, according to the company, and peak concurrent usage can reach 1.5 million.
They're also a hard-to-reach group on other platforms. According to Twitch, its audience is 95 percent male between 18 and 49 and includes half the Millennials in the U.S.
Twitch itself is now trying to leverage its hold on that audience to expand into other content categories, such as live music, and more to the point to expand its appeal to marketers beyond game-related brands. Last week in introduced Twitch Specials, a new advertising offering that allows marketers to showcase branded content and campaigns. The first Special was a live stream of the Spring Awakening Music Festival in Chicago June 12-14 produced by SFX Entertainment as part of its React Presents: series. Twitch also recently hosted a live stream of the premier episode of HBO's series Silicon Valley with the show's cast.
Like YouTube, however, Twitch is aiming to segment its expanding variety of content by category, keeping non-game content channeled away from the core gaming content. Here's how the company explained the strategy on its official blog:
Over the last several months, we've been working more and more with our friends in the entertainment world—specifically those in the television and music industries—to provide new content experiences on Twitch.

For example, we partnered with Ultra, one of the biggest Electronic Music festivals in the world, to bring their live concerts straight to Twitch. We also worked with HBO to broadcast the season 1 pilot of Silicon Valley with an exclusive clip from season 2, and USA to debut their pilot episode of Mr. Robot.

We understand that for long-term members of the Twitch community, this can be a bit confusing. After all, Twitch is a site for gamers. It's been our policy, with few exceptions, that Twitch is for games only. So you may be asking "Why?" [snip]

Enter "Twitch Specials."

Twitch Specials is a new program we've created specifically for unique content events, like music festivals and show premieres. This is a promotional tool that carefully selected content partners and sponsoring brands can work with Twitch to broadcast their original programming.   As part of this program, we anticipate curating a limited number of non-gaming events that we feel fit with the culture and passion of gamers.
On one level, the moves by YouTube and Twitch are not surprising. Both are large, sprawling, global platforms that can be overwhelming to users and difficult for marketers to understand and budget for.
Content-based audience segmentation is a time-honored and familiar approach to make platforms easier to navigate for both. But with its semantic search, recommendation algorithms and programmatic ad buying, online video also promised a highly personalized experience for viewers and the ability for marketers to buy audiences rather than programs.
On two of the largest ad-supported online video platforms, however, the old paradigm seems once again to be exerting a pull. That says something about something.