FCC chairman Tom Wheeler dropped a pretty broad hint last month that the commission is gearing up to reclassify at least some over-the-top video services as multichannel video programming distributors (MVPDs) as described in the Communications Act, putting them on roughly the same regulatory footing as cable and satellite providers.
In theory, the change could make it easier for services like Sling TV and Apple's long-rumored subscription video service to add local broadcast channels to their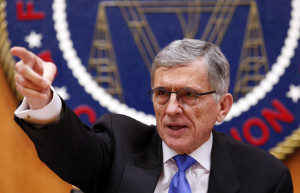 lineups because it would extend the same retransmission consent rules to online video distributors as apply to cable and satellite providers.
Under the current retrans rules, broadcasters are required to enter "good faith" negotiations with any qualified MVPD for carriage of their signals. Similar rules, which presumably would also be extended to OTT services, require that cable networks owned by or affiliated with cable operators, such as the NBC Universal cable networks now owned by Comcast, must make their programming available to all other MVPDs.
Whether any OTT services actually want to be classified as MVPDs, however could be another matter.
The FCC first proposed the changes, in a Notice of Proposed Rulemaking (NPRM), in December, 2014, and the proposal has since gone through the required round of public comments and replies. Speaking at the Brookings Institution in Washington last week, Wheeler said he expects to "move that to a Report and Order" sometime this fall. "There is a line of new OTT providers queuing up to expand video choice – and increase consumer demand – for broadband."
Moving the proposal to a Report and Order would the next formal step in the regulatory process. The order would then need to be voted on by the five FCC commissioners, and Wheeler stopped short of claiming to have the votes to approve it, although I doubt he would have mentioned it if he didn't think he would.
As described in the NPRM the new rules would apply only to multichannel linear OTT services like Sling TV, not to purely on-demand services like Netflix or Hulu, or to standalone OTT offerings like HBO Now or CBS All Access. The proposed rules would also allow multichannel OTT providers to choose whether to invoke MVPD status, a point Wheeler emphasized in his speech last week.
"Another way to stimulate broadband is to increase opportunities for additional competition in upstream markets," he said. "That is why we proposed a rule to give over-the-top video providers the ability to choose the same business model as cable and satellite providers, with the same program access rights."
Choosing to invoke program access rights, however, would also presumably come with at least some of the regulatory obligations imposed on cable and satellite providers, such as support for closed captioning and video descriptions in video streams, emergency broadcasting and various reporting requirements. Current rules also require cable operators to secure franchise rights from local governments before offering service in a given area.
The program access rights would also come with a major caveat. A retransmission license covers only the right to retransmit the broadcaster's signal. It does not, by itself, convey a right to make use of the copyrighted programming contained in that signal, which in many cases the broadcaster does not own and cannot convey.
The retransmission consent regime works for cable and satellite systems because in 1976 Congress created a compulsory license for the secondary transmission of copyrighted works contained in broadcast signals on cable systems. The Section 111 license was later extended to direct-broadcast satellite TV services.
The FCC has no authority over copyright law, however. Changing the definition of a MVPD to include over-the-top services would not guarantee that OTT services would be entitled to the same statutory license to broadcast programming as cable and satellite operators enjoy. Moreover, the U.S. Copyright Office, which administers the license, has consistently held that it does not apply to non-facilities based online video services, most recently in the case of Aereo, which tried unsuccessfullly to invoke the Section 111 license in a last-minute attempt to rescue its business model from copyright infringement charges.
Even with a change in the rules by the FCC therefore, any OTT service seeking MVPD status could still need to negotiate copyright licenses for broadcast programming — a potentially expensive and drawn out process (more on the potential copyright conflicts over the statutory license in a future post).
Given the known and likely trade-offs, then, how are companies from among the current crop of existing, announced, expected or potential linear OTT services likely to come down on the question of MVPD status. Until the details of the final Report and Order are available we can't make any certain predictions.
What follows is Concurrent Media's back of the envelope handicapper on how leading suspects are likely to respond to the FCC's move.
Sling TV
 Neither Sling nor its parent, Dish, filed comments in the FCC proceeding. But Sling would have to be considered a candidate for MVPD status. Apart from pricing, its business model is essentially identical to cable and satellite operators, but for the absence of broadcast channels.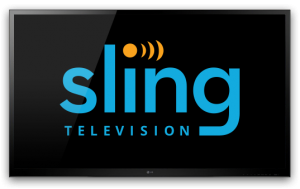 Pricing is critical to Sling's strategy, however, and adding local broadcast channels to its basic package would come at a significant cost, given the steep rise on retransmission fees demanded by broadcasters over the past few years. Speaking last month at a conference in New York, Sling TV CEO Roger Lynch emphasized that he is not interested in adding channels that would force Sling to increase the price of its basic tier.
"What's critical for us is the $20 price point for our basic package," Lynch said.
Adding local broadcast channels also might not benefit Sling all that much strategically. As currently positioned, Sling is not trying to take market share away from incumbent pay-TV providers so much as grab dormant share from among cord-never Millennials, many of whom have already figured out how to watch their local broadcast channels without a subscription if they're interested.
Where greater program access rights would benefit Sling is with regional sports networks (RSNs). Built around ESPN, live sports are obviously critical to attracting Sling's target audience. Adding RSNs within their markets could be a major lure.
Many RSNs, however, are controlled by major cable operators. Getting access to them would require the leverage of FCC program access rules, which require that programmers affiliated with cable operators make their content available to other MVPDs.
Unlike broadcast channels, moreover, which the FCC requires be included on pay-TV basic tiers, Sling might be able to bundle RSNs into its add-on sports package without impacting the price of its basic service.
The best play for Sling would be to take MVPD status but not to seek retransmission consent from broadcasters, if the FCC makes that option available.
Verizon
Verizon plans to launch its "mobile-first" subscription OTT service later this year, and it strongly endorsed the FCC's proposal in its formal comments on the NPRM. Unlike Sling, Verizon's strategy is based in part on taking market share from incumbent providers, and views program access as a critical competitive wedge.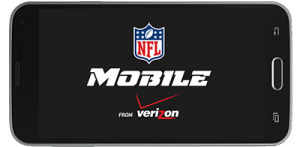 "The Commission's program access rules for cable-affiliated programming and retransmission consent framework for carriage of broadcast station signals help enable competitive video providers to obtain at least some programming they need to compete in the video marketplace," Verizon said in written comments filed with the FCC. "While these rules have limits that keep them from effectively addressing the full range of content providers and their practices that affect competitive video distributors, they nonetheless provide some measure of protection that has proven important for emerging video services, like Verizon's FiOS TV. In contrast, over-the-top video distributors currently have no protections at the Commission (other than certain merger conditions) when they attempt to gain access to cable-affiliated programming or broadcast station signals."
Verizon already has a deal with the NFL to stream in-market games to mobile devices and like Sling it is particularly keen to get its hands on more live sports for its upcoming multichannel service. "An increasing number of regional sports networks ("RSNs"), affiliated with the same handful of program producers and/or incumbent cable operators, control access to both professional and collegiate sports programming and demand substantial per-subscriber rates for distribution on nonaffiliated MVPD networks," it told the FCC. "Against this backdrop, the protections provided by the program access and retransmission consent rules – while incomplete – are important."
What Verizon really wants from the FCC, though, is all of the protections of MVPD status with none of the downsides. "In considering an appropriately tailored framework for online MVPDs, the Commission should calibrate its regulatory framework to encourage, and not undermine, the further development of over-the-top service," it wrote. "In particular, the Commission should shield these emerging competitors from the outdated and burdensome regulations that apply to cable services. Moreover, as these new services continue to increase competitive options for consumers, the Commission should work to prevent market distortions by removing regulations, such as technology mandates, on traditional MVPDs that are no longer justified or needed, and indeed may make it more difficult for traditional MVPDs to compete with these new services."
Still, the odds favor putting Verizon in the "yes" column.
Apple
Like Sling, Apple did not file formal comments in the FCC proceeding. But there is reason to think it is keenly interested in the outcome. In May, shortly after comment period in the proceeding closed, Re/Code reported that Apple was delaying the launch of its long-anticipated subscription video service because it wants to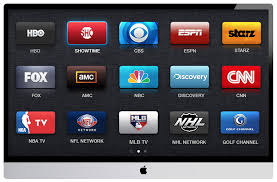 include local broadcast channels in its lineup and needed time to negotiate those deals and clear the appropriate program rights.
CBS CEO Les Moonves later acknowledged the network is negotiating with Apple about including CBS content in its TV package, although it was unclear whether those negotiations involve content from CBS's local affiliates.
Obviously, the proposed FCC rule change could affect those discussions, and Apple may simply be waiting to see what the FCC does before finalizing any deals.
In general, Apple has preferred to negotiate its own business arrangements rather than relying on industry standard practices or statutory and regulatory schemes, confident that the 800 million iTunes users around the world give it all the leverage it needs. For Apple Music, however, the company is paying the record labels 71.5 percent of its subscription revenues, slightly higher than the 70 percent Spotify pays.
After the Taylor Swift kerfuffle, Apple said it would pay artists roughly 0.2 cents per play during its three-month free trial period, also in line with what Spotify pays for music played on its free tier. So Apple is willing to play by the common rules when it has to. And when it comes to a subscription video service it may have to.
Apple has tried on more than one occasion in the past to secure the rights for some sort of over-the-top subscription video service, only to be frustrated by the networks' demands. Unlike in the music business, where iTunes remains an important retail outlet for the record labels, Apple has never been a major customer for the networks. And even iTunes didn't get Apple substantially better terms for Apple Music than Spotify has.
For all its cache with consumers, the networks are unlikely to extend Apple meaningfully better terms than they maintain with the existing distribution partners. Invoking program access rights as an online MVPD could only improve Apple's negotiating leverage.
Moreover, we believe Apple's TV strategy has evolved in recent months. A year ago, it appeared that Apple was trying to build a mobile-centric TV Everywhere platform that could be integrated with users' existing pay-TV services. With that effort stalled, Apple now appears to be aiming to compete directly with incumbent pay-TV providers by launching a service designed to induce cord-cutting.
Putting itself on the same footing as the incumbent providers in terms of program access would strengthen Apple's position.
While Apple could still balk at accepting regulatory oversight, particularly in light of the recent unpleasantness with the Justice Department, Apple appears to have more to gain than lose from accepting MVPD status.
Sony
Sony did not file comments in the FCC proceeding, but it's already acting very much like a cable TV operator. It's PlayStation Vue OTT service offers a robust bundle of channels in tiers ranging from $50 to $70 a month, comparable to what many people pay for cable or satellite TV service.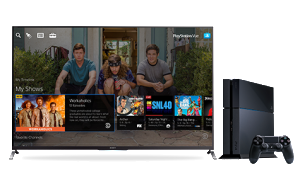 Critically, Vue already includes many broadcast channels, including local programming, having negotiated those deals without the help of the FCC. Sony is also following a market-by-market rollout strategy for Vue — the service currently is available in only five metropolitan areas — much as individual cable TV systems are geographically limited, an approach Sony said is not likely to change.
"I think you have to be careful about [going] nationwide," Sony Consumer Entertainment CEO Andrew House said at E3 last month. "You're talking about broadband availability and infrastructure. We felt for the service to be very meaningful, it needed to have local programming and local sports. How far that takes us into the more rural areas remains to be seen."
Sony also announced a handful of a la carte channels at E3, but cable-like tiers of bundled channels are likely to remain central to its business plan as well. Its major programming deals no doubt include the same requirement that channels appear on a basic tier as programmers routinely insist on with cable and satellite providers.
PlayStation Vue then, for all intents and purposes, already is an online MVPD. There's little more that Sony could gain at this point from being officially classified as one. There is potential downside for Sony, however.
Should the FCC decide to tie local program access rights to local franchise requirements, as it does with cable systems, Sony's model could be imperiled. It currently enjoys all the benefits of offering local programming in the markets where Vue is available with none of the hassles of dealing with local franchise boards and their parochial demands.
Even if the FCC were to waive that requirement for online MVPDs, Sony's market-by-market approach is likely to make it a target of the incumbent cable operators who do have to deal with local franchise laws. Should PlayStation Vue be declared an MVPD without those requirements, the incumbents are certain to squawk to the FCC, perhaps even seeking to block the rule change in court.
They could also look to stir up trouble with local franchise boards but urging them to demand that Sony submit to their jurisdiction.
With little to gain and something to lose Sony's best strategy is to hope the whole issue goes away.
AT&T
AT&T's pending acquisition of DirecTV, expected to be approved by regulators as soon as this month, will give the telco the national video footprint it never achieved with U-Verse. It is also expected to use its enhanced clout with programmers to bundle expanded OTT offerings with its fixed and mobile broadband services. Just don't call it an online MVPD.
Both AT&T and DirecTV filed comments on the FCC proposal and both strongly opposed the plan.
"Applying the MVPD classification now to any OTT video service provider would be harmfully premature," AT&T said in its written comments. "Regulation imposes very real costs and therefore is appropriate only where there is compelling evidence of a problem to be solved. But there is no evidence of any such problem in the OTT ecosystem. To the contrary, Internet-delivered video is experiencing robust growth and innovation, and increasing competition among providers, services, features, and business models is yielding tremendous benefits to consumers. That ecosystem is still evolving, however, and premature regulation would undermine these early successes."
Although AT&T couches its objections in language of regulatory overreach its principle concern is more likely to be competitive. On the verge of spending $48.5 billion to vault itself up to the top rungs among traditional MVPDs, AT&T believes it will have all the clout it needs with programmers to negotiate for whatever rights it needs to do what it wants. The last thing it wants if for the FCC to give anyone else a leg up to go over-the-top.
Put AT&T down as a firm "no."