While over-the-top video services may soon need to ponder whether to become MVPD's in the eye of the FCC, traditional MVPDs are wondering how far the FCC might go to force them to behave more like OTT services.
The FCC's Media Bureau convened the penultimate meeting of the Downloadable Security Technical Advisory Committee (DSTAC) this week, ahead of a September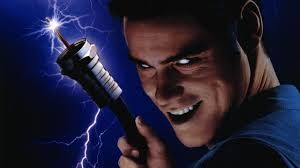 4th deadline to come up with technical recommendations for a successor to the CableCARD. The report, and the deadline, were mandated by Congress as part of the STELA Reauthorization Act it passed in December in an effort to spur the market for third-party retail devices that can be used to control pay-TV services without relying on service providers' proprietary set-top boxes.
Bringing more competition to the set-top has been an official goal of Congress and the FCC since 1996, when Congress directed the agency to come up with a solution as part of the Telecommunications Act — a provision knows as Section 629. Since then, however, the best the agency and the industry have come up with is the CableCARD, a hardware dongle for cable conditional access that does not support many interactive features, such as video-on-demand and which is not compatible with direct-broadcast satellite services or with IPTV systems like AT&T's U-Verse.
The idea for downloadable security — or conditional access implemented in software — has been kicking around for the better part of a decade but has never made it into any final FCC regulation. In theory, a self-contained, downloadable security module would any third-party device to connect with any pay-TV service simply by downloading and installing the appropriate software.
To become fully interoperative with a pay-TV service, however, or to integrate the service into the device's own user interface and content discovery system, the device would need access to many other components of the service, such as metadata, APIs for ordering pay-per-view events and VOD programming, and other functions typically carried out by the service provider's STB or at the headend. How far the FCC should, or intends, to go to require pay-TV services to expose those features to third-party devices is a question that has hung over DSTAC since the beginning. And as was clear from this week's meeting, consensus remains elusive within DSTAC itself with less than two months to go before the deadline to complete its work.
The STELA Reauthorization Act directs the FCC to convene a working group of technical experts to:
[I]dentify, report, and recommend performance objectives, technical capabilities, and technical standards of a not unduly burdensome, uniform, and technology- and platform neutral software-based downloadable security system to promote the competitive availability of navigation devices in furtherance of Section 629 of the Communications Act.
How to interpret that directive, however, quickly became a point of contention between pay-TV providers, who wanted DSTAC to focus narrowly on the technical aspects of downloadable security, and consumer electronics companies (and some public advocacy groups), who wanted to focus on all aspects of promoting the competitive availability of navigation devices.
The FCC itself initially seemed to side with the latter camp. The Media Bureau's initial guidance to DSTAC declared:
The committee shall develop a maximally flexible approach and, accordingly, the outputs shall be designed to allow third-party user interfaces and in-home (rather than or in addition to cloud- or service-based) recording, even if participants believe that those features should not be mandatory.  The Commission will consider all policy issues—e.g., whether those types of features are necessary to further Section 629—separately from this advisory committee's directive to develop a software-based security system.
After letting that ride through a couple DSTAC meetings, pay-TV providers objected loudly in April. In a blistering letter sent to the commission, a group of leading MVPDs and their trade associations complained, "From the very first meeting, working group deliberations were nearly derailed by a staff directive that the DSTAC 'committee shall develop' a means to disaggregate service even if participants believe that those features should not be mandatory."
FCC staff proposals that DSTAC define "non-security APIs," to access other parts of an MVPD service, the letter said, "is beyond the DSTAC's well-defined 'downloadable security' mission" that could "raise significant contract and copyright issues."
Following the letter, the FCC seemed partly to walk back its initial charge to the committee. In "follow up" guidance, the Media Bureau tried to split the baby:
In order to ensure that the Commission has the benefit of full information in any subsequent deliberations on this topic, we instruct the committee to make recommendations concerning both approaches— an approach under which MVPDs would maintain control of the user interface and an approach that would allow consumer electronics manufactures to build devices with competitive interfaces.
That raised alarms among CE makers and technology companies, who fired off their own letter to the FCC warning that limiting the scope of DSTAC exclusively to downloadable security "would result in a walled-garden approach" that would do little to promote vigorous competition:
That approach would do little or nothing to bring consumers the benefits of technological breakthroughs such as improved and tailored user interfaces, enhanced search functions that allow users to search across different sources, and greater accessibility for customers who have disabilities. With that in mind, the Commission should focus not on specific services or commercial arrangements, but on the features and choices available to consumers.
Apart from the specific dispute over the scope of DSTAC, though, the controversy reflects what appears to be growing interest at the FCC in redefining what it means to be a multichannel video programming distributor.
The statutory definition of a MVPD refers to operators that own or control a pathway to the consumer. As discussed in our previous post, however, the FCC seems to be on the verge of "re-interpreting" that definition to include non-facilities based online MVPDs. At the same time, mandating the disaggregation of non-security elements of pay-TV services as part of DSTAC would have the effect of diluting the strategic and competitive value of owning or controlling the pathway in the first place, making the incumbent providers look more like their new over-the-top competitors.
Whether the FCC has fully reckoned with the implications of those converging efforts, however, is unclear. Apple's expected subscription TV service, for instance, could qualify as an online MVPD under the FCC's proposed new rule. But insofar as it is likely to be tightly integrated with Apple devices, it could run afoul of whatever openness and transparency requirements come out of DSTAC. Ditto, Sony's PlayStation Vue service.
That's not an argument against trying to promote greater competition in the pay-TV business. It is an argument for being mindful of unintended consequences.