AT&T officials offered some pretty eye-popping numbers this week on the impact of the DirecTV acquisition on the bottom line. Speaking at the Goldman Sachs Communicopia conference in New York AT&T CFO John Stephens said DirecTV pays $17 a month less per subscriber in content costs "on an apples-to-apples basis" compared to what AT&T has been paying per U-Verse subscriber.
AT&T is now working to "bring those prices in line" by moving everything to "the most efficient contract pricing in the house," which is the DirecTV price. "So with 6 million U-Verse subscribers you can get your head around about $100 million a month," in savings, he said, or $1.2 billion per year. "That's sort of the easy math on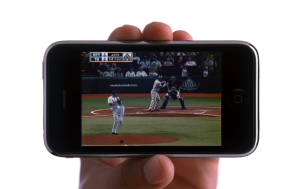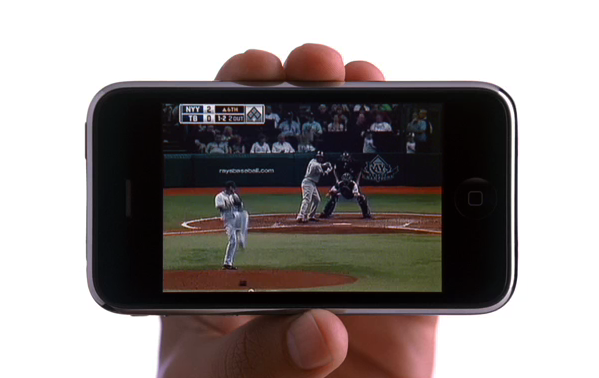 how you can conceptualize the scale" of the savings.
The math could soon get even easier for AT&T. "Right now we have 75 million smartphones and tablets and 50 million broadband locations that we don't sell video to today," Stephens said. "So we have 125 million locations we can take to the content team and say, let's work together to sell something. It doesn't have to be an adversarial situation, it's here's your growth and we built this integrated carrier model to take advantage of that."
It's going to be an adversarial situation anyway, of course. That's just the nature of the beast. But Stephens' comments are a useful window into how operators are thinking about mobile video. The marginal costs of adding a new mobile video subscriber should be far lower than adding a new fixed-line subscriber, because there's no truck roll involved and the consumer has already purchased the necessary equipment. Equally important, mobile video, for the incumbent operators able to take advantage of it, could provide an expanded base of potential subscribers and drive down per-subscriber content costs.
It isn't only wireless operators thinking along those lines, however. Speaking at the same conference, Comcast CEO Brian Roberts said the broadband giant is also eyeing a mobile video play by leveraging its extensive network of WiFi hotspots and its various mobile virtual network operator (MVNO) agreements.
"I think video services on the mobile networks, we haven't seen the latest announcements in action yet, but all that works better on WiFi and people's bills don't go up and so I think we're thinking we are very much part of this conversation on a go-forward basis," Roberts said. "We have relationships that can be put together in new business constructs that we have not heretofore done and what I will say today is again we don't have news today other than we are working on ways to take our WiFi, our 11 million hotspots, our MVNO relationships, everyday it's a competitive space…We are hopeful that as people make decisions, they are going to want our WiFi and our [programming] relationship, our broadband as part of that. If we can enhance that by someday having an offering, we will see."
Roberts also returned, albeit obliquely, to the subject of mobile video in response to a question about rising programming costs and subscription fees.
"I think you see a number of a la carte offerings, so-called over the top or just direct to consumer. You add all those up, they are way more expensive and give you way less," he said. "So we continue to want to add more capabilities, more wireless rights, more out of home rights, more ease-of-use, more back seasons, more episodes, so that you buy a subscription it's really clear what you get. And I think that hasn't been the case the last five years…But as the other services kick off, you start adding up if you want to watch this and you want to do that and you're spending a lot more and so adding value to the consumer while we hopefully slow those costs down would be at least a direction for the next couple of years."
The incumbent pay-TV and wireless operators aren't the only ones trying to figure out how to get a piece of the mobile video future, however. Many major content owners, particularly sports leagues, see mobile as an opportunity to go direct to consumer, rather than through aggregators, and may not make the expanded, out-of-home rights Brian Roberts is counting on available. New-entrant OTT services also see mobile as critical to their future. The FCC also seems anxious to promote mobile video as a competitive alternative to the incumbent, fixed-platform providers and could raise regulatory hurdles to efforts by Comcast, AT&T et. al. to bring their full scale and leverage to bear in the nascent mobile market.
According to Ooyala's latest Global Video Index report, 44 percent of all online video viewing now takes place on mobile devices, a figure Ooyala expects to surpass 50 percent by the end of this year, and advertising dollars are shifting rapidly to mobile platforms to keep up with consumers. So the stakes in mobile are high.
But at least they won't be fighting over the melting iceberg of fixed-line pay-TV subscribers.