At a congressional oversight hearing last month, FCC chairman Tom Wheeler indicated that his earlier proposal to classify certain over-the-top video services as "multichannel video programming distributors" (MVPDs), a regulatory term of art that applies to cable and satellite providers, was on more or less indefinite hold.
"The purpose of rulemaking is to learn," Wheeler told the committee. "We learned that [a] vast number of things are developing very rapidly, and we have not moved forward on that notice of proposed rulemaking and don't see, until situations change, we would."
Among those "vast number of things," no doubt, were Amazon's confidential plans to bundle third-party OTT services in with Amazon Prime,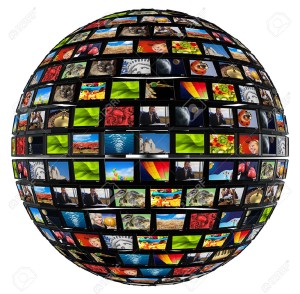 allowing Prime Instant Video users to put together a package of OTT channels through a single subscription. As first reported by BloombergBusiness, Amazon Prime customers "will have the option of adding other online subscriptions to their accounts, including major, well-known movie and TV channels, and Amazon will also sell prepackaged bundles of its own creation…[T]he new feature may go live as soon as next month."
The offering would "resemble something between a cable-TV subscription, though without live programming, and the online array of video offered through devices from Roku Inc., Apple TV or Amazon's own Fire TV," according to Bloomberg.
Amazon had been a particularly outspoken opponent of the FCC's reclassification proposal when it was still live, telling the agency in a public filing in April that it did not see a need for the agency to try to fix what isn't broken:
This fresh history runs counter to some of the key assumptions in the Commission's Notice of Proposed Rulemaking ("NPRM"), which Cox notes are "based on a misplaced judgment that OTT providers need a regulatory boost to achieve success in the marketplace." In light of the excellent results achieved over the last several years, Amazon does not see why the Commission would risk interfering with the OTT marketplace, which is still growing and changing, at this stage in its development.
The Bloomberg report also sheds light on another, curious part of Amazon's comments to the Commission. The retailer was particularly adamant that, should the FCC go ahead anyway and classify online video distributors as MVPDs, that it clarify that the proposal's reference to "linear" channels should not be interpreted in any way to include purely on-demand services:
The Commission's NPRM tentatively concludes that "entities that provide Subscription Linear video services" would be classified as MVPDs. The Commission also frequently refers to "linear streams of video programming." The Commission should clarify that a "linear stream" does not include so-called "binge watching," in which a new program such as Transparent or past seasons of The Wire are made available all at once for viewers to watch online. Clarification is needed because these programs can be consumed one after the other in a linear fashion, but such consumption is still "on demand," at the viewer's discretion.

A concern highlighted by this need for clarification is that the Commission's proposed definition of who would be subject to Commission regulation rests too much on the word "linear." Under the Commission's proposal, "linear" appears to be the only word that prevents the majority of OTT providers from being regulated, yet many have no interest in replicating the model that the Commission is seeking to graft onto digital media platforms.
Clearly, Amazon was already planning a service a long the lines of what Bloomberg describes, hewing strictly to on-demand content, and was concerned that SVOD service itself, apart from who's doing it, not come under any new definition of MVPD service.
Few businesses look forward to being regulated, of course, but hewing strictly to on-demand programming and keeping it off the regulatory radar, has strategic benefits for Amazon as well.
According to Bloomberg, Amazon's financial terms with the other services vary, but most are expected to share revenue with Amazon in one form or another. The other services will also retain their own branding, through landing pages Amazon is expected to create for each service, giving those other services an opportunity to market directly to consumers.
Amazon, in other words, is structuring the relationship so as to be simply a re-seller of other on-demand services, just as it does now through its Fire TV set-top box, albeit under the Prime banner. By avoiding live programming, Amazon avoids any implication that its role is that of a licensed distributor, who might be expected to pay some sort of ongoing license fees regardless of what the FCC does or doesn't do, which would change the economics or the arrangement significantly, and in ways that wouldn't benefit Amazon.
Positioning itself as an on-demand re-seller may also make the networks more willing to go along because it would create fewer contractual conflicts with their existing licensed distributors (i.e. cable and satellite providers). It could also make it easier for Amazon to take the service global because it would allow the networks to select which content to make available on their channel in each territory to avoid creating conflicts with other licensees.
Ultimately, though, the strategy represents a bet on the fading importance of live viewing of scripted programming in general. With live viewing seemingly in inexorable decline, apart from live sports, as consumers shift ever-more of their TV consumption to time and place-shifted platforms, it's at least possible to imagine a future in which all networks adopt the full-season release strategy pioneered by Netflix and now followed by other OTT services, and that on-demand binge-viewing effectively replaces prime time.
That's why Amazon was so keen to make sure binge-viewing does not become classified and treated as "linear" viewing, either by the FCC or by content owners. The long-term goal is to create an entirely new type of MVPD, through which it could offer essentially all, or nearly-all, the scripted content that Comcast and DirecTV offer but without the regulatory overhang and with effectively no content licensing costs.
The only important content it will be missing is genuinely live programming, such as live sports. And when it comes time to start spending to license that content Amazon will do it through Twitch, it's global broadcast streaming platform, where it's enormous user base full of cord-cutters and cord-nevers puts Amazon in the driver's seat with rights owners.