HBO added 2.7 million subscribers during the fourth quarter according to Time Warner Inc.'s latest earnings report, "about 800,000" of which, or just under one-third, came from HBO Now, it's standalone over-the-top offering. That suggests that, barely eight months in, HBO Now has emerged as an important contributor to HBO's overall subscriber growth.
Since HBO Now is sold direct-to-consumer at $15 a month, moreover, those subscribers are likely worth more to HBO on a revenue basis than pay-TV subscribers, for which revenue is shared with operators.
Time Warner officials pronounced themselves pleased with the results so far.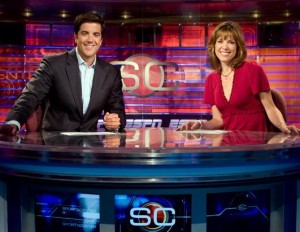 Wall Street, however, had a different view. Analysts were expecting as many as 1.4 million OTT subs by now and investors responded by sending shares of Time Warner down by nearly 5 percent.
To be fair, Warner announced its results on a day when media shares got slaughtered across the board and Time Warner's losses were in line with other media victims. On the other hand, Time Warner's results, along with Disney's the day before, were major triggers for the sell-off, as investors continue to fret about subscriber losses among among cable networks as consumers cut the cord or shift to cheaper, skinnier bundles.
Disney got dinged for subscriber losses at ESPN, despite posting a record-breaking quarter on the strength of "Star Wars: Force Awakens."
In the conference call with analysts, Disney CEO Bob Iger called concerns over ESPN's future overblown and pointed to Disney's own forays into skinny bundles such as ESPN's involvement with Dish Network's Sling TV as an indication that Disney was well-positioned to benefit from the shift to over-the-top distribution.
The success of Sling, however, remains an open question. Dish executives have not disclosed subscriber numbers to date, other than to declare themselves "pleased" with the progress. According to a report by Streaming Media, however, citing Sling TV vendors, the skinny OTT service had fewer than 500,000 subscribers at the end of October and new sign ups were decelerating.
To be sure, some analysts remain bullish on HBO Now and Sling. A recent forecast by Goldman Sachs analyst Brett Feldman, for instance, projected Sling would end 2016 with 2 million subscribers. HBO CEO Richard Plepler insists "we're just getting started," with HBO Now, which is not even available yet on all OTT platforms.
Perhaps analysts were simply being unrealistic in their initial forecasts for Sling and HBO Now. But the slower than expected adoption of those channels also suggests that linear TV brands, built at great expense over many years, may not be as easily transplanted onto OTT platforms as the brand-makers had hoped.
Tellingly, Plepler said on the Time Warner earnings call that HBO would ramp up its marketing spend on HBO Now in 2o16. That will increase its subscriber acquisition cost and decrease margins.
HBO also remains constrained by its need to protect its legacy pay-TV business by pricing HBO Now at $15 a month. That's nearly twice as much as a basic Netflix subscription for a much narrower range of programming.
"Basically, they're selling a $15 subscription to 'Game of Thrones,'" Vindicia CEO Gene Hoffman quipped during panel discussion I moderated at the Digital Entertainment World conference in LA this week. "Like it or not, Netflix, Hulu, Amazon have set the baseline price for OTT services in consumers' minds and they all offer a lot more content than HBO does."
"Sling TV" is a new brand. But the service is made up largely of legacy linear TV brands led by ESPN. According to a recent survey of cable operators, ESPN remains the most valuable brand on cable, worth $1.03 per month in subscriber fees, while ESPN2 is worth another 75 cents per month. But it's presence in Sling TV has yet to demonstrate the same power to drive to OTT subscriptions.
Those two channels, moreover, cost cable operators about $7 a month in carriage fees. Given Disney's acute need to protect ESPN's legacy pay-TV business from cord-cutting it's unlikely that it's charging Sling any less for carriage, meaning that nearly a third of Sling's $20 a month base subscription fee is actually going to Disney. That leaves precious little left over to pay other programmers while the same consumer price expectations HBO faces effectively caps what Sling can charge.
Unless Sling can persuade enough subscribers to buy add-on packages of channels to significantly boost ARPU, those economics will constrain Dish's ability to market Sling aggressively, further slowing its growth.
Cord-cutting and OTT platforms are already sapping linear networks of viewers and viewer attention. If it turns out also to sap them of brand equity it will be that much harder to win those viewers back.