The Federal Communications Commission and the U.S. Justice Department this week each signaled their intent to approve Charter Communication's $65 billion acquisitions of Time Warner Cable and Brighthouse Networks, subject to several conditions.
The mergers will create the second largest cable-TV provider in the country, with 17.4 million subscribers, behind Comcast's 22 million. Strikingly, though, none of the conditions attached by the FCC and DOJ have to do with the provision of cable-TV service. Instead, they deal almost entirely with promoting over-the-top video as a viable competitor to cable.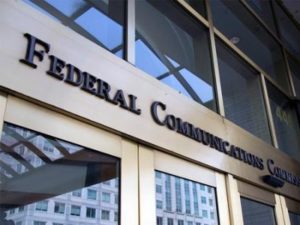 Under the deal with the FCC, the merged company will be prohibited from imposing usage-based pricing or data caps on its 19.4 million broadband subscribers, a tactic many cable internet providers have turned to lately to discourage video cord-cutting by indirectly raising the cost of using OTT services like Netflix.
Charter will also be prohibited from charging Netflix and other OTT providers with interconnection fees for delivering traffic to Charter broadband subscribers.
Under the agreement with the Justice Department, Charter will be barred from inserting or enforcing most-favored nation (MFN) clauses in its carriage agreements with programmers — a tactic many pay-TV providers, particularly TWC, have used to discourage programmers from making their content available on OTT platforms.
"All three seven-year conditions will help consumers by benefiting [online video distributor] competition," FCC chairman Wheeler said in a statement released Monday. "The cumulative impact of these conditions will be to provide additional protection for new forms of video programming services offered over the Internet."
Charter will also be required to make high-speed internet connections available in 2 million additional locations, 1 million of which must be in areas already served by incumbent providers.
Critics of the merger blasted the deal as a sell-out.
"Chairman Wheeler has just tarnished his legacy as head of the FCC," Free Press President and CEO Craig Aaron said in a statement. "Customers of the newly merged entity will be socked with higher prices as Charter attempts to pay off the nearly $27 billion debt load it took on to finance this deal…For the money Charter spent to make this happen it could have built new competitive broadband options for tens of millions of people. Now these billions of dollars will do little more than line the pockets of Time Warner Cable's shareholders and executives."
The Stop Mega Cable coalition, which includes Dish, Consumers Union and the Writers Guild of America, was only slightly more sanguine.
"While the draft order circulated today would target a number of key issues tied to Charter's mega merger it still falls short of addressing all of the threats to competition and consumers posed by this transaction," the group said in a statement. "Among other things, the conditions proposed in the draft order do not fully prevent Charter from using its dominant position in the marketplace to thwart competition from over-the-top (OTT) streaming services and to stifle competitors in underserved, rural communities. For example, Charter should be required to offer a stand-alone broadband service that would enable consumers wishing to 'cut the cord' to have that option. As the merger review proceeds at the FCC, our members urge the Commission to consider the public interest above all, and to impose conditions that truly solve for the competitive harms presented by this merger."
The continued consolidation of the wireline broadband business is a genuine concern, which the merger inarguably makes worse. But on its own terms, the deal worked out by the FCC and the DOJ to approve the merger does some useful things.
Chairman Wheeler clearly wanted to regulate interconnection deals as part of the commission's Open Internet Order (net neutrality) but he stopped short of directly regulating them no doubt for fear it would be insufficiently consumer-facing to pass muster with the courts.  Instead, he settled for asserting FCC authority to review interconnection deals on a case-by-case basis for consumer harm or threats to competition.
He also refrained in the net neutrality proceeding from prohibiting data caps on wireline broadband service for fear it would look like back-door rate regulation, which he had vowed not to engage in, both in hopes of gaining political support for the order as well as, again, not baiting the courts into vacating the entire order.
The conditions in the Charter deal, of course, apply only to Charter, not to Comcast or any other operator. But the ban on charging interconnection fees sends a strong signal to the market that the FCC's case-by-case review of such deals isn't likely to break operators' way, which could have some deterrent effect.
The ban on data caps and usage-based pricing in the Charter deal is likewise an invitation to consumers and OTT providers to bring complaints against other operators who impose overly parsimonious caps.
The deal also sends a strong signal to the market that the Justice Department takes a very dim view of MFN clauses that limit OTT providers' access to programming. The message that sends to media companies is that they risk entangling themselves in antitrust problems largely for the benefit of operators, which may be all the incentive media companies need to resist operator demands for MFN clauses in future carriage deals.
Basically, Wheeler and the Justice Department are using the agreement with Charter as a deterrent, to try to buy some time and space for OTT providers to accumulate enough market power that formal regulations on data caps and interconnection become unnecessary.
They're doing it at the price of greater wireline broadband consolidation, although Wheeler has already made it pretty clear he views wireless broadband as the most viable long-term source of competition for the incumbent wireline monopolies. That's why he's been more lenient with wireless providers on issues such as data caps and zero-rating, and why he has pushed forward the incentive auction to claim more spectrum for wireless broadband services.
Is it a bargain with the devil, or a concession to political and legal reality? Or is that a distinction without a difference?