Change comes slowly, and then all at once. And it's coming now to the pay-TV business.
For years — even as technology-driven disruption ravaged the music, publishing, and other media industries — the traditional pay-TV bundle largely held together despite a trickling away of subscribers to cord-cutting.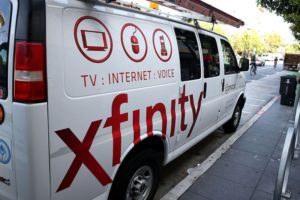 A big reason it hasn't fallen apart until now is that programmers and operators shared in interest in keeping it together, even as they regularly clashed over carriage renewals. For programmers, bundling channels into a single carriage deal brings in incremental affiliate fees and increases advertising inventory; for operators, the big bundle helps sustain high ARPU rates and long-term subscriber contracts. Neither side had an incentive to fundamentally alter the structure of the business.
Even the emergence of over-the-top "skinny" bundles proved less disruptive than many expected as programmers successfully pushed OTT providers to fatten up their skinny offerings and raise prices to levels nearly comparable to traditional pay-TV subscriptions.
But the trickle of cord-cutting has now become a flood. And as the water rises programmers and operators have begun to turn on each other in earnest.
DirecTV-parent AT&T warned in an SEC filing this week that it lost 390,000 subscribers from its satellite and U-verse fiber-optic TV services in the the third quarter — far more than even the most bearish analysts had expected. While the telco made up some of that ground with the additional of 300,000 subscribers to its DirecTV Now OTT service, that still represents a trading-down in ARPU and exposed a growing rift between programmers and operators over the future of the business.
Viacom this week which is locked in a carriage-renewal standoff with Charter Communications, accused the No. 2 cable operator of trying to prevent Viacom from making deals with over-the-top distributors that compete with Charter.
"Among the issues we face is Charter's attempt to inhibit the creation of smaller, more innovative and less expensive packages of the networks customers want, by penalizing Viacom if it participates in new skinny bundles or OTT streaming platforms," CEO Bob Bakish said in a memo to employees obtained by Bloomberg News.
Meanwhile, the American Cable Association, which represents small operators, is accusing Comcast of trying to prevent ACA members from creating their own, sports-free skinny bundles that exclude regional sports networks such as those owned by Comcast in Philadelphia, Boston, Chicago, and other markets.
"Those salad days of fat bundles, automatic carriage renewals and customary affiliate steps ups are long gone," Citigroup Inc. analyst Jason Bazinet wrote in a note this week. "Today, every media and cable firm is jockeying for self-preservation."
That's just what disruption looks like.