LAS VEGAS– At their press conference here during CES, Dish executives made sure everyone got the message about their low, low prices for the new Sling Television linear OTT service.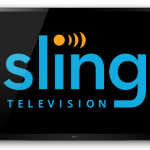 "The price will be substantially — and I mean substantially — below" traditional pay-TV offerings, Dish president Joe Clayton trumpeted. For just $20 a month — that's right, just $20 a month~ — you can get a package of a dozen linear channels, including ESPN, CNN, Cartoon Network and the Disney Channel, streamed to your smartphone, tablet, connected TV or tablet without a pay-TV subscription, with a promise of "more [channels] to come."
Add-on packages feature, kids, sports and news & information content will go for $5 a month, each.