The U.S. Justice Department is preparing to end the so-called Paramount consent decrees that have long barred major movie studios from owning movie theaters.
The decrees have been in place since 1949, the result of a series of anti-trust actions brought by the department against various studios over restrictive booking practices, including the favoring of their own theaters over others in distributing their movies and "block booking," in which studios forced theaters to book an entire slate of films to get the highest-profile releases.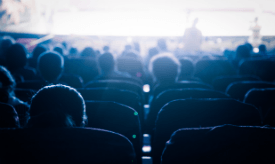 In announcing the move, the head of DOJ's anti-trust division, Markan Delrahim, noted that technology and market realities have long-since left the original purpose of the decrees behind, as streaming and other non-theatrical forms of distribution have grown more important to Hollywood's bottom line and reshaped how people watch movies.
Read More »