Ever since the Wall Street Journal reported earlier this month on Apple's evolving plans to launch a multichannel subscription streaming video service, much has been made, largely by those already inclined to be suspicious of Comcast's motives, of the reported absence of Comcast-owned NBC from the talks Apple is said to be holding with the other broadcast networks.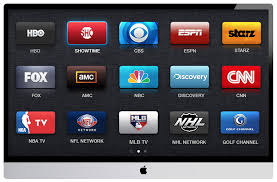 "It appears from press reports that Comcast may be withholding its affiliated NBC Universal ("NBCU") content in an effort to thwart the entry of potential new video competitors. Apple reportedly is planning a Fall 2015 launch for an over-the-top ("OTT") bundle of TV channels," the consortium Stop Mega Comcast wrote to the FCC last week. "If the reports are accurate about Apple, it would be consistent with Comcast's prior conduct in attempting to leverage affiliated content to thwart rival services, even when faced with merger conditions."
Comcast denies withholding anything, however.
"Not only has NBCUniversal not 'withheld' programming from Apple's new venture, Apple has not even approached NBCUniversal with such a request," Comcast attorney Francis Buono wrote to the FCC in response to the allegations. Read More »