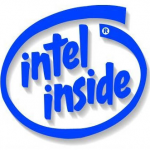 Chips If you have an idea for delivering digital video to the set-top that involves content security, conditional access and/or specialized content management, now is the time to be wooing chip designers. Decisions are being made now regarding chip architecture and embedded software that could go a long way toward determining the type of delivery platforms and business models the next generation of connected CE devices can support.
On Monday, Intel announced the acquisition of Texas Instrument's cable modem unit for an undisclosed sum. The move is intended to bolster Intel's position in the CE and STB markets, where it has lagged behind ARM Holdings in providing the processors at the heart of connected devices. Intel said in a statement it plans to incorporate TI's cable modem and residential gateway technology into Intel's Atom-based SoCs for CE devices.
"Intel is focused on delivering SoCs that provide the foundation for consumer electronics devices such as set-top boxes, digital TVs, Blu-ray disc players, companion boxes and related devices," Bob Ferreira of Intel's Digital Home Group said. "This acquisition specifically strengthens Intel's product offerings for the continuum of cable gateway products and reinforces Intel's continued commitment to the cable industry."
Meanwhile, the same Digital Home Group is looking to hire engineers to help design "end-to-end Security solutions for the current and next generation System-On-Chip (SOC) based advanced set-top box platforms," according to a lob listing on InternationalJobs.com. Those security solutions include, "but are not limited to," Trusted Boot, Memory Encryption, AACS, Microsoft's Playready DRM, Marlin DRM, and UltraViolet (nee DECE), "as well as other Conditional Access (CA), Content Management (CM), and Cryptographic Operations/Protocols used to support such protection schemes."
Speak now or forever hold your peace, or at least until the next generation of SoCs are designed.
Further reading:
Chipzilla Borgs TI's Cable Modem Group