Deals The auction for Hulu has been nothing if not fluid, with bidders dropping in an out of the process and conflicting signals from the sellers as to how committed they are to selling. But with the deadline for offers fast approaching, the pool of serious bidders had boiled down to three, according to the Financial Times — Yahoo, Amazon and Dish Network — with each expected to enter a bid somewhere between $1.5 and $2.0 billion.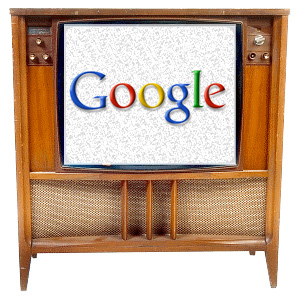 Until last night, that is. That's when word broke of a possible last-minute mega-bid from Google — previously thought to have bowed out of the bidding — that could scramble the whole process yet again. Sources told Peter Kafka of AllThingsD that Google may be willing to put up "a couple billion dollars more" than the purported $1.5-$2.0 billion competing bids as part of "a different [proposed] acquisition, on a larger scale."
(Last night also brought word that Yahoo's CEO, Carol Bartz, had abruptly been dismissed by the Yahoo board, throwing its purported bid for Hulu into doubt. For the record, "a person familiar with the matter" told the Wall Street Journal
that the bid is "expected to continue," but with the board also set to bring in an investment bank to conduct a strategic review of the company and its options closing a deal with Yahoo could take longer and be messier than the sellers have the stomach for.)
What might be worth "a couple of billion more" to Google? Global digital rights to Hulu content for one thing. While non-U.S. rights have not previously been on the table in the Hulu deal, they could be a nice fit for Google, which is preparing to launch a revamped Google TV in Europe in early 2012.
Here are some excerpts from Google chairman Eric Schmidt's keynote address last week at the Edinburgh Television Festival, the U.K.'s premiere TV industry convention:
History shows that in the face of new technology, those who adapt their business models don't just survive, they prosper. Technology advances, and no laws can preserve markets that have been passed by. Listen to the entrepreneurs, not the lawyers, if you want to revitalize your business.

[snip]

The [BBC's ] iPlayer is a case in point. It's a great product. It would be even better if it extended to more channels, as was attempted with Kangaroo [a proposed online joint venture among the U.K.'s four leading broadcasters]. Despite several valiant attempts, clever lobbying resulted in regulators blocking it — seemingly on the basis that it would be too successful.

I know hope lives on in the guise of YouView [a new attempt built around a set-top box]. But even if YouView meets its revised timetable of launching in 2012, you'll still have thrown away several years when the UK could have been in the lead — a lifetime technologically.

[snip]

We seek to support the content industry by providing an open platform for the next generation of TV to evolve, the same way Android is an open platform for the next generation of mobile. Just as smart-phones sparked a whole new era of innovation for the internet, we hope Google TV can help do the same for television, creating more value for all.

[snip]

The UK's creative and broadcasting industries have done remarkably well so far, punch way above their weight…But the world is changing. TV is no longer purely a domestic affair. Online, any broadcaster can have global reach. Playing to this wider audience needs a new mindset.
Clearly, Google views Google TV as a global platform, and sees enabling global access to TV content via the Internet as a critical element of its value proposition. A global version of Hulu, complete with American content, could be a useful step toward realizing that vision and provide a stalking horse for building Google TV penetration.
The networks that now own Hulu, of course, have already rebuffed Google once over Google TV in the U.S., so why would they entertainment a larger, global deal now?
Mo' money is the most obvious reason. But a deal involving Hulu might serve as a backdoor way for Google to pay the networks for the rights to index their content on Google TV in the U.S., if the networks wanted to treat it that way internally (Google probably wouldn't care).
Global Hulu might also give the U.S. networks and program providers a way to participate directly in non-U.S. advertising markets via revenue sharing, rather than merely licensing their content for local distributors to sell ads around.
All that probably doesn't add up to "a couple of billion dollars more" than the $1.5 to $2.0 billion already on the table. But it might fit as part of whatever "larger scale" deal Google has in mind.