Programming Lots of grumbling out of the UBS Media & Communications conference yesterday over the soaring costs of cable TV programming. As usual whenever the subject of programming costs comes up, much of the ire was directed at ESPN, which squeezes an estimated $4.69 per subscriber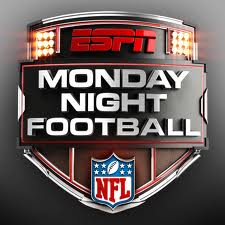 from cable and satellite operators — orders of magnitude higher than what any other pay-TV network commands.
What was not usual was the source of the grumbling. It came not from cable and satellite operators, who have long griped about the cost of ESPN, but from other cable network owners, who presumably would love to be in ESPN's position. Under the growing strain of falling video subscriber numbers industrywide, other networks are growing concerned that ESPN's position is coming at the expense of their own.
On Monday, Liberty Media CEO Greg Maffei called the rising cost of ESPN a "tax on every American household," that threatened the long-term economics of the pay-TV business, to say nothing of the long-term comity of the pay-TV industry. "What happens to the bundle of cable if you keep pushing [the price] higher and higher?" he wondered, as reported by the Wall Street Journal. 
Viacom CEO Philippe Dauman pointedly noted that ESPN's $4.69 per sub haul is more than twice what Viacom gets for all of its cable networks combined, which include MTV, VH-1, Nickelodeon and Comedy Central, among others.
In truth, the cable bundle may have reached the terminal stage, done in not by cord-cutting or disruptive new entrants like Apple or Google, but by the irrational exuberance of network owners themselves.
It's not all ESPN's fault, either. The broadcast networks have lately gotten into the act, going to war with cable and satellite operators to extract retransmission fees they used to forgo in favor of other considerations, putting further pressure on MSOs' cash flow. Those demands will only increase as the networks spend ever more on programming themselves, such as the record-breaking deal CBS, Fox and NBC are set to sign shortly with the NFL.
The problem for the MSOs is that video subscriber counts are no longer growing and may actually be shrinking, which means they can no longer grow fast enough to keep up with rising programming costs and makes it harder for them to pass along cost increases to their remaining subscribers. Increasingly, then, programming costs are becoming a zero-sum game: higher carriage fees for ESPN or CBS forces MSOs to take a harder line on higher fees against smaller networks where the operators still have leverage.
The cable bundle worked so long as overall industry pie kept growing. Now that it's not, the bundle is coming under pressure, made worse by still-accelerating programming costs. Not everyone can get a bigger slice of a shrinking pie. They're starting to turn on each other.