Legislation Senator Ron Wyden probably isn't invited to the MPAA Christmas party here in Washington this year. The Oregon Democrat single-handedly held up passage of the PROTECT-IP Act by placing a hold on bill, preventing it from coming to the floor for a vote, and is co-author, with Rep.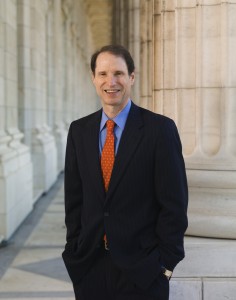 Darrell Issa, a California Republican, of the Online Protection and Enforcement of Digital Trade (OPEN) Act, a bi-cameral bill aimed at preempting both PROTECT-IP and the House's Stop Online Piracy Act (SOPA), the MPAA's two highest legislative priorities.
That alone would be enough to make Wyden unpopular around the Jack Valenti Building on Eye Street. But he's also no going after one of the MPAA's favorite anti-piracy enforcement programs: the Department of Homeland Security's domain-name seizure program, Operation in Our Sites.
Wyden said Friday that he would demand answers from DHS as why the agency kept the name of a hip-hop music review site for more than a year without giving the owner a chance to challenge the seizure. He also wants to know why there are no court records of the case other than the initial seizure filing from last year.
"I expect the administration will be receiving a series of FOIA [Freedom of Information Act] requests from our office and that the senator will have very pointed questions with regard to how the administration chooses to target the sites that it does," Wyden spokeswoman Jennifer Hoelzer told Ars Technica. The Senator is "particularly interested in learning how many secret dockets exist for copyright cases. There doesn't seem to be an obvious precedent or explanation for that."
The DHS program has been used to seize hundreds of domain names of websites suspected of trafficking in pirated and counterfeit goods. The program's focus on web site domain names influenced the design of both PROTECT-IP and SOPA, both of which rely on redirecting DNS requests to block access to targeted web sites.
With a mark-up of SOPA scheduled for this Thursday by the House Judiciary Committee the studios are already scrambling to hold off mounting opposition to the bill. Even if they manage to muscle this one through committee, unease on the Hill over disrupting the DNS system as a copyright enforcement strategy is growing louder.