Nearly a decade after Netflix went over-the-top, at least a full decade after the launch of YouTube, and more than two decades since Bruce Springsteen first sang of having "57 channels and nothin' on," the video industry, which we used to call the TV industry, is still wrestling with the problem of content discovery.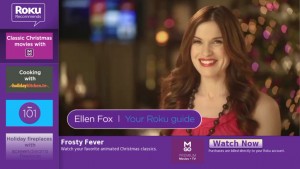 If anything, the problem is getting worse, not better, as the volume of programming and the number of program sources are both growing rapidly thanks to the new digital platforms.
Heroic efforts have been made over the years to tame the flood, using search technology, algorithmic recommendation engines and various other big-data strategies. Rovi's Fan TV, for instance, which it acquired late last year and reintroduced at CES in January, uses voice-activated semantic search and leverages Rovi's vast trove of video metadata to generate recommendations or locate specific titles in response to natural-language queries.
But even Rovi has been unable to overcome the basic incentives problem at the heart of the discovery challenge: While everyone agrees consumers would benefit greatly from a universal, cross-platform content discovery system content distributors and platform providers have little incentive to cooperate in such efforts. Why help consumers find content on someone else's platform?
Netflix, for instance, is notoriously reluctant to allowed its content library to be indexed by third-party search engines. The result is a Balkanized terrain of varying metadata schema making it orders of magnitude more difficult to construct effective search or recommendation algorithms.
If there's hope for getting around that problem it lies with content creators and rights owners.
The flip side of the consumer discovery problem is the programmer's promotion problem: If viewers are scattered across multiple platforms, which platform should a programmer use to promote new content? If there were a single, or a few widely used discovery platforms for consumers, programmers would know where to find them to promote their latest fair.
"I think it has to come from the content side," Net2TV co-founder Jim Monroe said at the Digital Hollywood Media Summit in New York March 4, where the problem of content discovery came up repeatedly. "They're the only ones with an incentive to solve the problem."
One hint of how that might work is Roku's Roku Recommends barker channel. Roku's search engine is well regarded for its ability to search for content across all 2,000-plus apps on the Roku platform. But in mid-December the set-top box maker launched the human-curated Roku Recommends channel to help surface content consumers didn't know to search for. According to Roku VP of programming Doug Craig, the channel is now among the most popular with Roku users.
In an indication of how much latent demand exists among rights owners for a promotion platform that can aggregate fragmented audiences, app developers and rights owners quickly began approaching Roku offering payment to secure positioning on the recommendation channel, much to Roku's surprise.
"That wasn't part of the plan when we started," Craig told me on the sidelines of the Media Summit. "It's still not really part of the plan; at this point we're just looking to recover the costs of maintaining the channel. But there's been a lot more interest there than we expected."
Expect still more.