There's something about the video rental market, to borrow a phrase from Barack Obama, that causes the studios to get all wee-weed up.
Back in 1983, not long after the Hollywood studios began, ever-so tentatively, to release movies on the newly introduced half-inch videocassette for watching at home, they were horrified to discover that some enterprising video shop owners had begun renting the cassettes for a few bucks a night, sparing their customers the need to shell out $30 or $40 for a movie they might watch only once. Worse for the studios, the video shops had not licensed the right to rent movies and were not sharing any of their rental earnings with the studios.
Hollywood huffed and it puffed but, in fact, the video shops had the law on their side, specifically Section 109 of the U.S. Copyright Act of 1976, which provides that:
[T]he owner of a particular copy or phonorecord lawfully made under this title, or any person authorized by such owner, is entitled, without the authority of the copyright owner, to sell or otherwise dispose of the possession of that copy or phonorecord.
In other words, the rental shops didn't need a license, and the studios couldn't stop them from renting. So Hollywood did what copyright owners had done at least since the introduction of radio: they went to Congress to get the law changed more to their liking.
Never mind consumers' manifest interest in renting movies.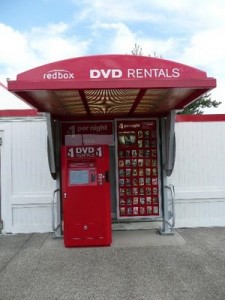 In the sausage factory of Capitol Hill, the repeal of Section 109, known colloquially as the First Sale Doctrine, became twinned with a separate studio initiative to outlaw the use of VCRs to record TV programs, or, short of that, to impose a royalty levy on VCRs and blank tapes to "compensate" copyright owners for such copying.
In 1984, however, with the legislative battle still raging, the U.S. Supreme Court threw a wrench into the works by handing down its decision in the famous Betamax case, which held that recording TV shows off the air with a VCR for private use was perfectly legal and that no royalty payment was required. With that, the studios' effort to ban or tax recording equipment died in Congress, and with it its legislative twin, repeal of the First Sale Doctrine.
The studios were not ready to make their peace with rentals, however. Their next move was to implement a series of ever-more baroque "rental plans," which involved various schemes to try to distinguish between "rental" cassettes and "sale" cassettes, including the use of different color plastics for the cassette shells. Thus, "rental" cassettes were red, while "sale" cassettes were blue.  The idea was that "rental" cassettes would not actually be sold to rental stores but licensed, thereby pulling an end-run around the First Sale Doctrine. Since the stores would never legally own the cassettes, they could not unilaterally exercise their right to rent them under Section 109 of the copyright statute. Instead, they were compelled to pay a "royalty" to the studio on each rental transaction. Read More »