With the upcoming launch of YouTube Gaming, YouTube will have dedicated apps for its three most popular categories of videos: music (Music Key), kids (YouTube Kids) and now video games.
While the Google-owned site has long supported discreet "channels," those are largely a convenience for individual video creators as they look to build their own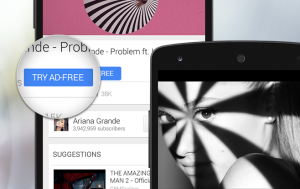 corporate or personal brands. They were not created by YouTube with an eye to sorting the content in its vast online library by category or genre. Nor, by extension, were they created to try to segment YouTube's vast audience by interests, tastes or demographics  the way, say, a category-specific cable TV network like Nickelodeon or CNBC seeks to do.
By creating category-specific apps, however, YouTube is clearly edging toward that model.
The launch of YouTube Gaming, of course, is also Google's response to the rapid growth of Twitch, the live-streaming gaming site it came close to buying last year only to have Amazon snatch it away at the last minute. While Twitch's audience of 100 million active monthly users is a small fraction of YouTube's more than 1 billion, they're a dedicated bunch. The average Twitch user spends 106 minutes a day on the site, according to the company, and peak concurrent usage can reach 1.5 million. Read More »